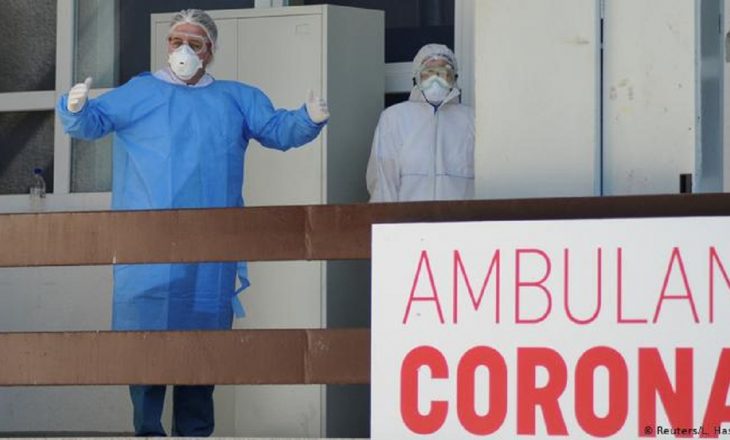 11 people have died within the last 24 hours in Kosovo, as a result of Coronavirus infection, reports Insajderi.
This was announced in the latest announcement of the National Institute of Public Health of Kosovo, which states that another 364 new cases have been positive with COVID-19.
In addition to cases of infection, the NIPHK has reported that another 529 persons have recovered within the same time period.
"The total number of positive cases is 101,517 cases out of 500,112 people suspected of being infected with the SARS-CoV-2 virus and 2,072 deaths," reads the NIPHK announcement.
With 529 patients cured, the total number of cured to date is a total of 87,012 cases, while the number of active cases is 12,433.
"Positive cases are from the municipalities: Prishtina 115 cases, Mitrovica 50 cases, Gjilan 40 cases, Gjakova 29 cases, Ferizaj 21 cases, Peja 20 cases, Podujeva 18 cases, Fushë-Kosovë 10 cases, Drenas 9 cases, Prizren 9 cases, Lipjan 7 cases, Rahovec 7 cases, Vushtrri 5 cases, Dragash 4 cases, Shtime 4 cases, Kamenica 3 cases, Klina 3 cases, Deçan 2 cases, Istog 2 cases, Viti 2 cases and with one case the municipalities of Junik, Kaçanik, Malisheva and Obiliq ", it is said in the announcement. /Insajderi.com