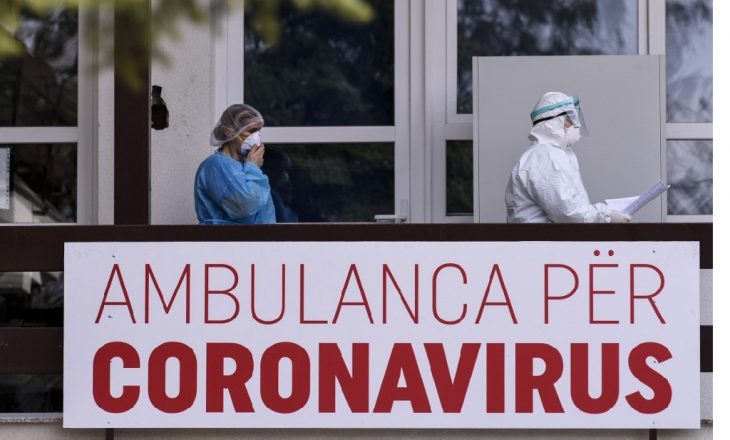 Eight people have died within the last 24 hours in Kosovo, as a result of infection with Coronavirus, reports Insajderi.
This was announced by the National Institute of Public Health of Kosovo, in the announcement of which it is said that another 489 new cases have been positive with COVID-19.
New cases of infection were recorded from a total of four thousand 82 samples taken for testing.
While the number of infected has marked a slight increase, the number of those cured within a day has increased.
745 people have recovered in the last 24 hours, bringing to 78 thousand 702 the total number of recovered to date, while active cases continue to remain 14 thousand 20 of them.
"The total number of positive cases is 94,656 cases out of 451,922 suspected persons in the SARS-CoV-2 virus and 1,934 deaths", it is stated in the notification of NIPHK.
"Positive cases are from the municipalities: Prishtina 246 cases, Mitrovica 26 cases, Kamenica 24 cases, Ferizaj 23 cases, Peja 22 cases, Gjilan 17 cases, Drenas 16 cases, Fushë-Kosovë 15 cases, Skenderaj 15 cases, Gjakova 14 cases, Lipjan 12 cases, Obiliq 11 cases, Shtime 9 cases, Prizren 8 cases, Malisheva 6 cases, Podujevo 6 cases, Kaçanik 4 cases, Istog 3 cases, Klina 3 cases, Viti 3 cases, Novobërdë 2 cases and with one case the municipalities of Deçan, Gracanica, Rahovec and Suhareka". /Insajderi.com