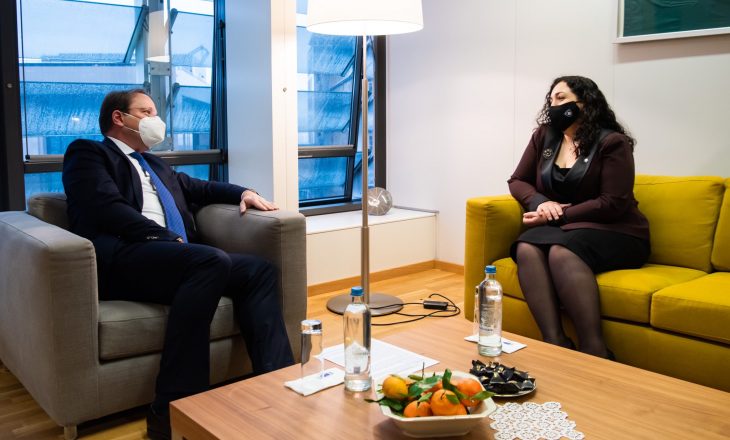 The Commissioner for Enlargement of the European Union, Oliver Varhelyi, has given details about the meeting he had in Brussels with acting of president of Kosovo, Vjosa Osmani, reports Insajderi.
He said that with Osmani had discussed for the fight against corruption and organized crime.
"Stressed importance of Kosovo continuing to implement EU related reforms, include fight against corruption and organised crime, and to cooperate in the region, while drawing benefits from Economic and Investment Plan", wrote Varhelyi on Twitter.
Osmani is staying for a two-day visit to Brussels where she will hold meetings with heads of European institutions./Insajderi.com