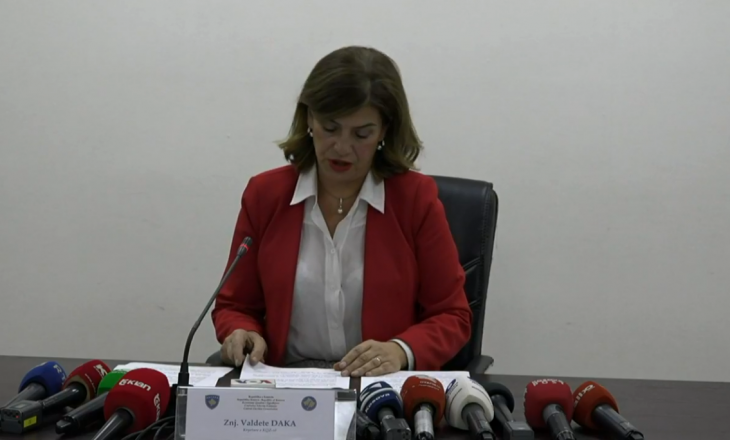 The chairwoman of the Central Election Commission (CEC), Valdete Daka, in a press conference held today, said that she is feeling threatened by certain candidates for MPs, regarding the decision that will be taken for them for the February 14 elections, reports Insajderi.
Daka says that the decision on the impossibility of participating in these elections was taken by the Constitutional Court, while the CEC only implements the laws.
"The accusations of political parties, addressed to the CEC and to me personally, are a direct interference in the work of the institution, to prevent the implementation of the Constitution and applicable laws. The public threats against me and the concerns that my family is experiencing – are unprecedented and dangerous. To all the candidates who yesterday saw themselves in the list of the Kosovo Judicial Council as persons who do not meet the criteria to be certified as a candidate for MPs, I will say only two words clearly: It is the law and the verdict of the Constitutional Court that prevents them from running and not me. I did not write the Law on General Elections, nor did I vote for it. I did not even write Article 29 of this law".
"I have not even written the letter Q of this article, which makes impossible the candidacy of a person who has been found guilty of a criminal offense by a final court decision in the last 3 years", she said.
"Any person who thinks they are being wronged will be able to appeal to institutions such as the ECAP or the Supreme Court. We will implement their decisions."
"I call on everyone to refrain from threats and accusations and to respect the decisions, and to allow us to do our job based on the law and the constitution," Daka said. /Insajderi.com