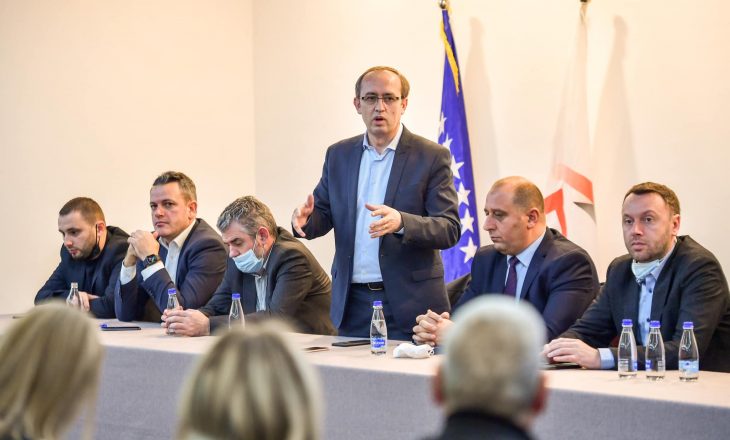 The Democratic League of Kosovo has been fined two thousand euros by the Labor Inspectorate in Pristina, due to non-compliance with measures against Coronavirus, during a rally on the eve of the general election, reports Insajderi.
The director of Inspection of Pristina, Adonis Tahiri, has declaire about it, by saying that "No one is above the law".
"Implementation of measures to prevent the spread of the virus is essential. Violations are sanctioned in accordance with the law on prevention and control of the COVID-19 pandemic in the territory of the Republic of Kosovo – Article 25, paragraph 1", he said.
"I urge political entities to abide by the laws and desicion that you have voted for. On the contrary, the fines go to the party headquarters, for every rally in Pristina"./Insajderi.com