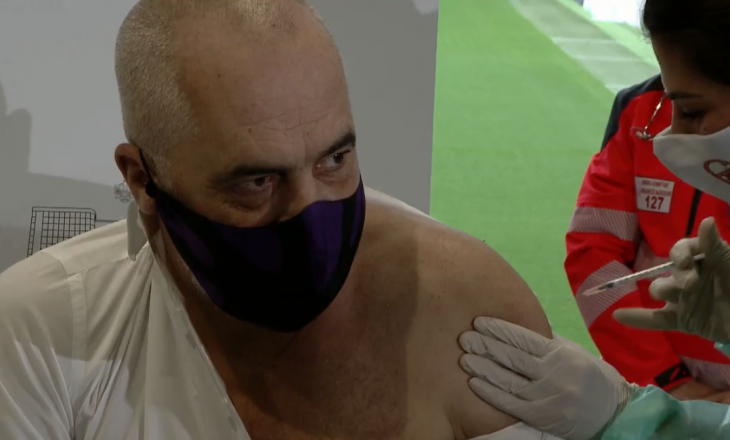 The Prime Minister of Albania, Edi Rama, received the first dose of the anti-COVID'19 vaccine, today at the vaccination center in Tirana, reports Insajderi.
In a live-video published by him, Rama is seen as one of the first individuals to receive the vaccine against Coronavirus in Albania, which began to be received from today.
After filling out the form regarding his health condition, Rama took the dose of vaccine at the "Air Albania" stadium, where the vaccination procedure has started.
Today the head of Albanian Government said that part of the vaccines provided will go to Kosovo. /Insajderi.com