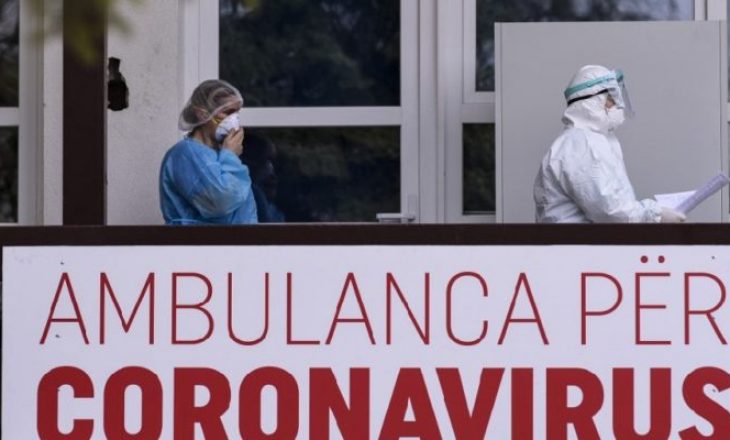 One person has died in the last 24 hours as a result of infection with COVID-19 in Kosovo, reports Insajderi.
The National Institute of Public Health of Kosovo has reported 267 positive cases out of a total of one thousand 377 samples taken.
The total number of positive cases is 56 thousand 188 and one thousand 411 deaths.
During the last 24 hours, 163 patients have been cured, while the total number of cured to date is a total of 49 thousand 432 cases, while the number of active cases is 5 thousand 275.
"Positive cases are from the municipalities: Prishtina 56 cases, Podujeva 49 cases, Prizren 27 cases, Gjilan 23 cases, Peja 17 cases, Gjakova 15 cases, Mitrovica 13 cases, Suhareka 11 cases, Fushë-Kosovë 11 cases, Vushtrri 7 cases, Lipjan 5 cases, Istog 4 cases, Obiliq 4 cases, Deçan 3 cases, Drenas 3 cases, Kamenica 3 cases, Klina 3 cases, Malisheva 3 cases, Ferizaj 2 cases, Rahovec 2 cases, Viti 2 cases and one case each Dragash municipalities, Gracanica, Kllokot and Shtime ", it is said in the notification of NIPHK. /Insajderi.com