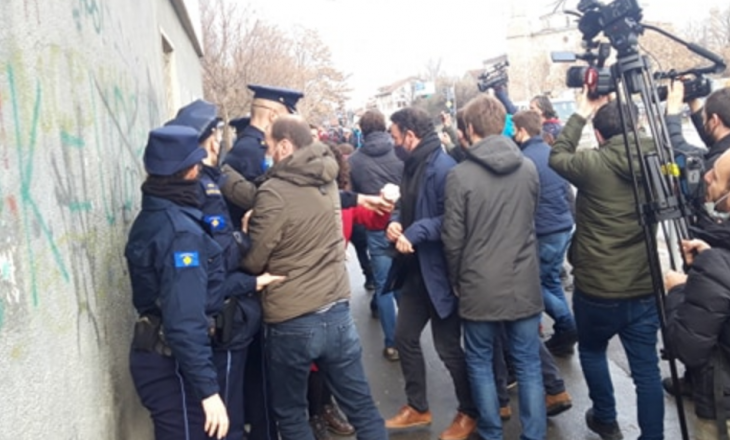 Kosovo Police has intervened to prevent the action of the Social Democratic Party on tuesday, which in the building of the government of Kosovo have placed the inscription "All and right = All the power of the Soviets", reports Insajderi.
PSD activists tried to write on the wall of this building, the police intervene causing clashes between them.
"All and right" is the slogan of the Self-Determination Movement for the February 14 elections, which the PSD has compared with the Bolshevik slogan "All the power of the Soviets".
The chairman of this political entity, Dardan Molliqaj, said that this slogan, used a century ago, describes well the meaning of elections in Kosovo.