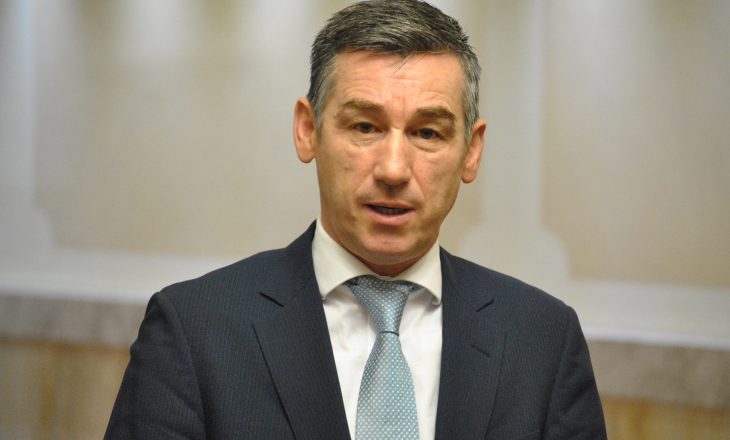 Specialist Prosecutor's Office submitted its arguments to the Special Court on Friday to oppose the request of Ben Emmerson, Kadri Veseli's lawyer, to temporarily release the oppostion leader from detention.
In a long response of the Special Prosecution, which bears the signature of Chief Prosecutor Jack Smith, lists the arguments to why Veseli, according to the prosecution body, should continue to remain in detention. The prosecution has also mentioned the possibility of sentencing Vesel to life imprisonment, as one of the reasons why, according to them, he should not be released even temporarily.
"Veseli has been charged with war crimes and crimes against humanity in 40 places of detention, including killings and torture. The crimes filed in the charges against Veseli carry a possible sentence of life imprisonment.
"This perspective creates a constant risk of his escape, which will increase only after Veseli will learn the full range of evidence against him", it is said, among other things, in the response of the Prosecution.
The prosecution in The Hague claims that the criteria for holding Veseli in custody have been met and that these criteria "underline the seriousness of the presented risks", further mentioning the risk that Veseli will escape and the risk that will affect the investigation process against him, including witness interference.
According to the Prosecution, "no alternative measure adequately addresses these risks".