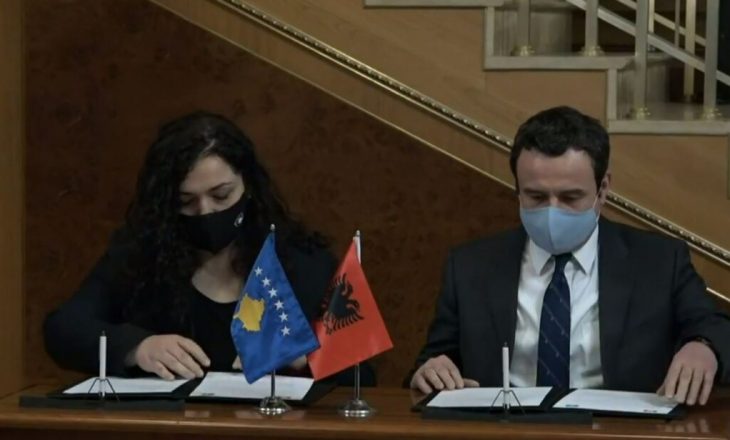 The Acting President of the Republic of Kosovo, Vjosa Osmani, will be part of the list of Movement for Self Determination (MSD) in the February 14 elections, reports Insajderi.
This was announced by the leader of MSD, Albin Kurti, in today's conference held together with Osmani, where he said that they have just signed the agreement to compete together in a list.
Kurti further said that the country needs both a new prime minister and a new president.
"Today, when we are one month away from the new elections, we have the pleasure to announce that we will run together in an office. You will find the Acting President and me, the former prime minister, in the same place and with the same goal," he said.
"The country needs a new prime minister and president. In these elections, which are a referendum, we must legitimize this. We have a lot of work ahead but also a great victory", said further Kurti.
On the other side, Osmani, who initially addressed Kurti with the word "Welcome Prime Minister", to take the floor, expressed her conviction that they will win together.
She further added that the agreement signed in the hall of the Assembly of Kosovo, has common goals – to fight corruption and the rule of law.
"This agreement has common goals, the fight against corruption, the rule of law, equality for all. We are determined to fight for a state without corruption, for each of you," she said.
Osmani announced that she wants the post of President to belong to her. "I will be the person who will ask for the legitimacy of the president. The one who has popular legitimacy will represent this institution in a dignified way," she said. /Insajderi.com